Information for Landlords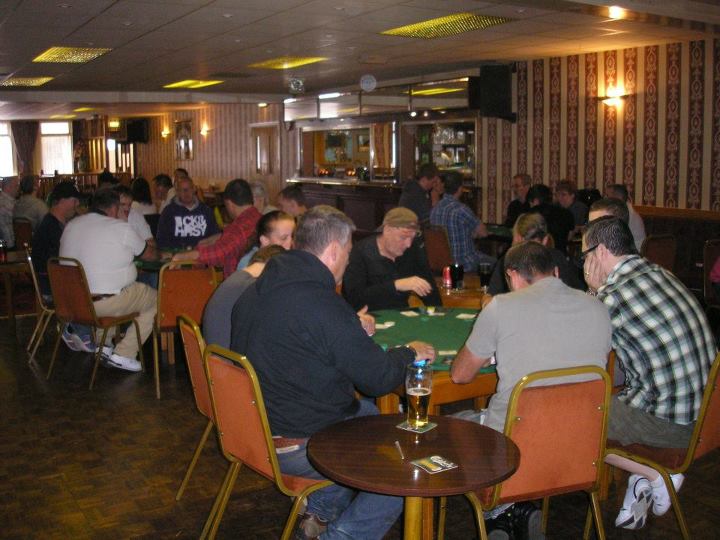 How the league works for your venue
Your venue stages it's own weekly poker night.
The date and time of your next event will be advertised on our website.
Admin access to our website will be issued, so that players finishing positions can be entered, and a league table created and updated for your venue.
Players from your venue will then be able to attend our end of season finals, in accordance with the qualification criteria
Most tournaments start at 7:30pm or 8:00pm.
We will provide a suggested Event Timetable, to ensure players receive a quality Tournament which should last approx 3-4 Hours.
You can join at any stage of the season, but must have staged a minimum amount of games in a season for your players to qualify through to the end of season Tournament.
Seasons run
1st January - 30th April
1st May - 31st August
1st September - 31st December
The Legalities
You will need to appoint a Tournament Director to run your poker night.
The League do not employ or supply Tournament Directors for your poker night.
Tournament rules must be available for players to see. Click here for our suggeseted rules.
Playing for small stakes is permitted, provided you comply with the current Gambling Commission guidelines which are on their website www.gamblingcommission.gov.uk Type in "poker in pubs" or Poker in "clubs" in their website's search box
Members Clubs and (Commercial Clubs with the required permit) are able to charge a participation fee to the players. The amount of this fee depends on the Club's license and is covered on the Gambling Commission's website search results for "Poker in Clubs"
It is the Licensee's responsibility to ensure the Gambling Commision's guidelines for poker in Licensed premises are adhered to.
Equipment
It is not compulsary to purchase equipment from us, so if you already have poker equipment, it is fine to use. If not, it is available at very competitive prices from our shop
Can we stage more than 1 event per week?
Yes, we have many venues that have for instance, a seperate "Monday" and "Thursday" league table
Landlord Testimonial
"Just a quick note to say a bit about the way the Nuts poker has improved our business. We started out pretty quiet on a Wednesday, but since starting poker, things have really improved. Last week we had 20 players in, plus it makes a good atmosphere which attracts other customers.
The Nuts Poker league is very profesionally run and managed, it has increased turnover and is attracting the right sort of clientele. I would thoroughly recommend it to any establishment.

Nigel Waters
Licensee
(The Plough Hotel)"
Cost & How do I join The Nuts Poker League?
For further details and prices on being a venue in the league, please complete details below, and a representative will be in contact.