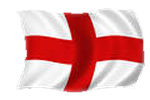 Saturday Night Takeaway - East Anglia, PPPoker Online
Venue League Table
East England Region » East Anglia League » PPPoker Online
For Regional Event Information, news and contacts please click here.
May-Aug
Saturday Night Takeaway - East Anglia in PPPoker Online has played 2 games this season. At the end of this season (provided the minimum amount of games have been played) the Top 25% of players (up to a maximum of 15) qualify for a National Final qualifier. Please make sure that your name on the league table is correct as you will be asked to prove who you are at our Final events. One letter surnames or just nicknames cannot be verified and you may not be allowed to register.
To view this season's results for individual events at this venue, please select the event start date below:
Venue
The game will be on the PPPoker online poker website which you will need to download and open an account with if you do not already have one.
For East Anglia this will be Yarmouth.
A venue has been created on the website to which results will be uploaded and games will count towards end of season regional and bonus game qualification.
Saturday Night Takeaway - East Anglia
PPPoker Online
Upcoming Events:
07 August 2021 at 20:00
14 August 2021 at 20:00
21 August 2021 at 20:00
28 August 2021 at 20:00
04 September 2021 at 20:00
Stats
Statistics for Saturday Night Takeaway - East Anglia
Venue Awards
There are currently no awards for this venue.
Found an Error?
If your results are wrong or you have any comments about the way your event is run, please let us know.
Privacy & Anonymity
We value all our players and respect your privacy. If you wish to play anonymously and do not wish to have your name appearing on the league tables please let us know; however please remember that if your name does not appear, you will not be eligible to qualify for any regional or national events as we will be unable to confirm your identity.