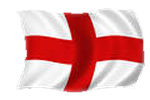 Saturday Night Takeaway - East Anglia, Grosvenor on-line
Venue League Table
East England Region » East Anglia League » Grosvenor on-line
For Regional Event Information, news and contacts please click here.
Jan-Apr
No Results - There are currently no results for this venue in the current season… Watch this space for updates!
Venue
This online game is to commence from Saturday 14th May at 8pm.
The game will be on the Grosvenor online poker website which you will need to download and open an account with if you do not already have one. you can download the software here http://bit.ly/grosvenorsignup
Once on the site you will need to go to, tournaments/partners/redtooth, where you will see the available games for your region. Redtooth will be replaced with a Nuts tab in the near future.
The game is called Saturday Night Takeaway and a password will be required.
For East Anglia this will be Yarmouth.
A venue has been created on the website to which results will be uploaded and games will count towards end of season regional and bonus game qualification.
Saturday Night Takeaway - East Anglia
Grosvenor on-line
Upcoming Events:
No upcoming events found!
Stats
Statistics for Saturday Night Takeaway - East Anglia
Venue Awards
There are currently no awards for this venue.
Found an Error?
If your results are wrong or you have any comments about the way your event is run, please let us know.
Privacy & Anonymity
We value all our players and respect your privacy. If you wish to play anonymously and do not wish to have your name appearing on the league tables please let us know; however please remember that if your name does not appear, you will not be eligible to qualify for any regional or national events as we will be unable to confirm your identity.